DCL is proud to be a dealer of Middlebury Trailers (MTI), one of the premier manufacturers of cargo trailers in the North America. We offer a complete line of high quality steel and aluminum frame cargo trailers backed by unmatched customer service and product support along with an industry-leading three year manufacturer warranty.
Have a Question? Ask a Specialist!
Have a Question? Ask a Specialist!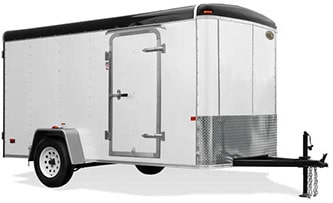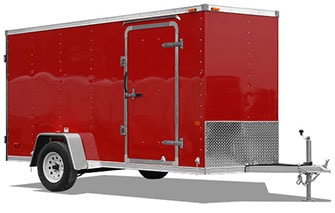 Take your toys and gear on an annual vacation? Haul construction tools and equipment to the job site for your business? From occasional personal use to helping you make a living every day, find a model to suit your needs here.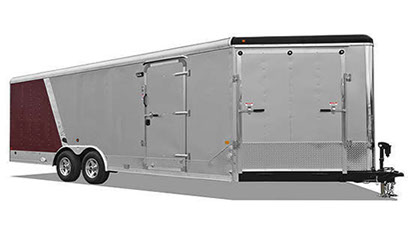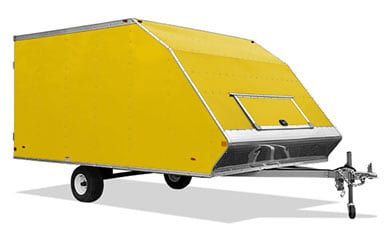 Middlebury Trailers offer a variety of versatile trailers for the fun-loving, adventurous sporting enthusiast.
Every concession trailer is a "One of a Kind" at RC Trailers. We customize your trailer to your specifications. RC Trailers has an Options building with 9 bays dedicated to customizing trailers. Popular options include sinks, stoves, heating, air-conditioning, custom cabinets, outside counter tops, signs, and generators.
RC Trailers offers a wide variety of open aluminum trailers. We have trailers for motorcycle hauling, ATV hauling, car hauling, landscaping contractors, and general utility. We're sure to have something of interest for you.
We offer several car hauling/race trailer options with your choice of either a steel or aluminum frame. We offer everything from an entry level car hauler to a top of the line 53′ stacker unit capable of hauling up to 4 race cars!
RC Trailers has manufactured hundreds of custom trailers over years for government agencies, corporations and individuals. We've built specialized cable splicing trailers for utility companies, as well as, custom show trailers for Chrysler and GM.