We Specialize in Customizing and Outfitting Trucks & SUVs, Including Truck Lift Kits, Custom Rims and Tires, Nerf Bars, Rhino Brand Spray in Bed Liners, Undercoating, Diesel and Gas Performance upgrades, Bed Rails, Tonneau Covers, Hitches, Lights and Light Bars, Brush Guards, Back Racks, Off Road Bumpers, and Much, Much More! Located in Kingston, Illinois since 2010.
Offering Quality work at an affordable price! Satisfaction Guaranteed. We take extreme pride in what we do and go above and beyond on each job to insure our customer's complete satisfaction. Call us today for all your Truck And SUV needs!
Have a Question? Ask a Specialist!
Have a Question? Ask a Specialist!
I use FLUID FILM as an undercoating and have been very impressed with the performance. It is so good that it's hard to wash off, even with a pressure washer. It leaves a waxy film that is unaffected by road salt and it works great in hard to reach areas like inside doors and steel brake lines. This is the best stuff I have found for protecting my vehicles.
DeKalb County Lifts has been customizing cars and trucks since 2010. From custom tires and rims to special ground effect components, our special attention to detail has advanced DeKalb County Lifts to a level of satisfaction that no one else can match.
Whether you are looking to improve your truck's hauling capabilities or leveling out its ride stance, you need to know you get products from the most reliable brands possible. We get it, which is why we've done all the research for you and gathered the most trusted names right here in one place. Call us today at: (815) 784-8800

Nothing beats the permanent protection of a Rhino Linings® sprayed-on lining.
•
Rock solid barrier against impact, corrosion and rust
•
Ultimate cargo holding power*
•
Clean, textured look
•
Available in custom colors**
•
Excellent waterproof, flexible & durable RV roof solution
•
Tough cushioned surface for livestock

Lift Kits + Leveling Kits
The decisions you make regarding suspension alterations are important ones. We will closely evaluate what you have to work with, and think about what you are trying to accomplish.
Suspension is only one leg of the performance triad, you must also address your vehicle's tires and drivetrain... the key is to get these three vehicle "systems" working together to provide the best possible traction at all times.

There are many reasons why pickup trucks have been at the top of the heap when it comes to U.S. sales, and chief among them is their use as a heavy-duty work vehicle. Whether these trucks are being used for farming, construction or any other type of intense tasks, they often prove their mettle with superior towing, high cargo limits and off-road driving capabilities.
•
Suspension Lift & Leveling Kits
•
Body Lift & Lowering Kits
•
Lighting & Accessories
•
Exterior & Interior Parts
•
Shocks & Struts
•
Tires, Wheels, Steps & Running Boards
•
Winches & Accessories
•
Armor / Skid Plates
•
Bumpers & Tire Carriers
•
Drivetrain
•
Performance Parts
•
Steering
•
Suspension Components
•
Jeep Accessories
•
Tops

FLUID FILM offers a cheaper and more effective alternative to the standard hard-underbody coatings. Protecting undercoatings from metal deterioration, FLUID FILM also remains soft and pliable, making it self-healing, non-drying, and impossible to crack.
•
Chrome:
Protects and shines all chrome, such as rims and wheels, and keeps bugs from sticking to chrome bumberse the best possible traction at all times.
•
Locks/Hinges/Tracks:
Provides slick, lasting lubrication that could last up to 36 months in locks, or hinges and seat tracks. Also keeps locks from freezing, even in sub-zero temperatures.
•
Vehicle Undercoating:
Providing a lasting, protective barrier from the corrosive effects of salts, calcium and sodium chloride, pesticides and fertilizers.
•
Battery Terminals:
Keeps battery hold downs from corroding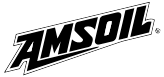 Since day one, we've been on the leading edge of the industry. Our first breakthrough came in 1972 – AMSOIL 10W-40 Synthetic Motor Oil, the result of years of research and inspired by aerospace technology, became the first full synthetic motor oil in the world to meet American Petroleum Institute service requirements. We've since remained steadfast in our pursuit of developing products that help you get the most out of your vehicles.

Cognito - Industry Leading Technology, Cadillac, Chevrolet, GMC - A-Arms, Leveling Kits, Suspension Lift Kits, Idler arm, Pitman arm, & tie-rod steering upgrades. Kits for Avalanche, Escalade, Hummer H2, Sierra, Silverado, Suburban, Tahoe & Yukon.
UTV Long travel Kits Available for Kawasaki Teryx, Yamaha Rhino and Polaris RZR XP. Yamaha Rhino Spindles & RZR XP Shock upgrades also Available!
Looking to Lift it, level it, or just upgrade your steering? Cognito has the quality products you need and the knowledge to help educate you on how to properly lift your truck or SUV.

We manufacture premium after-market truck bumpers for full size Dodge, Ford and GM Trucks. All of our bumpers are CAD designed & built in our Idaho factory from laser cut American Steel.